Agricultural waste is waste produced as a result of various agricultural operations. It includes manure and other wastes from farms, poultry houses, slaughterhouses and harvest waste. The agricultural waste produces about 998 million tons in a year; however, the agricultural waste may contain material that can benefit mankind.
The agricultural waste consists of:
Animal waste (manure, animal carcasses)
Food processing waste (only 20% of maize is canned and 80% is waste)

Crop waste (corn stalks, sugarcane, bagasse, drops, and culls from fruits and vegetables)

Hazardous waste (pesticides, insecticides, herbicides, etc.)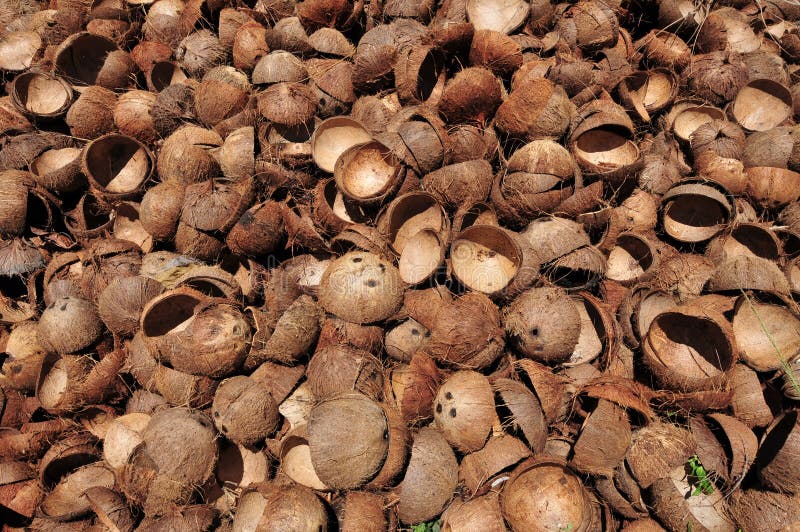 Coconut shell is one of the agricultural waste that can be found in tropical countries such as Indonesia, India, Philippines and many more. The benefits of coconuts are usually to make products for foods, drinks and even cosmetic products.
After processing to make products from the coconut is finished, factories or farmers collect the remaining coconut waste or coconut shells for disposal or leave it behind. In fact, factories can make a byproduct from the coconut shells but they often do not know how to utilize it.
The coconut shell waste may not be the number one threat to our environment. Still, if the coconut shells are not recycled, they will pose a disposal problem. This is because the coconut shell is very slow to biodegrade due to the presence of high concentrations of lignocelluloses (main ingredients making up cell walls in plants). If the coconut shell is not being recycled, it will cause a burden to the landfill due to the high durability and slow bio- degradable of coconut shells.
However, the coconut shells still have functions that we can benefit from. People can make crafts from coconut shells or people can recycle it to make briquettes. The coconut shell is one of the raw materials to make eco-friendly barbeque briquettes. Indonesia is known as one of the countries that supply coconut shell briquettes.
Cavron Global is one of the manufacturers and suppliers of coconut shell briquettes in Manado, Indonesia. Indonesia is the largest coconut producer, about 183,000,000 tons annually.  In Indonesia, there are local coconut farmers who collect coconut for sale. Usually, when the coconut water and meat are sold out, they leave the coconut shells behind and they become a waste problem; therefore, Cavron Global is a proud buyer of the remaining waste of the coconut, palm and candlenut shells.
Cavron Global does not cut trees, we collect coconut shells from the local farmer instead. We put our commitment to provide high-quality eco-friendly coconut briquettes to our customers. We are proud that we have distributed and supplied coconut briquettes worldwide including as Denmark, Australia, UAE and many more countries.